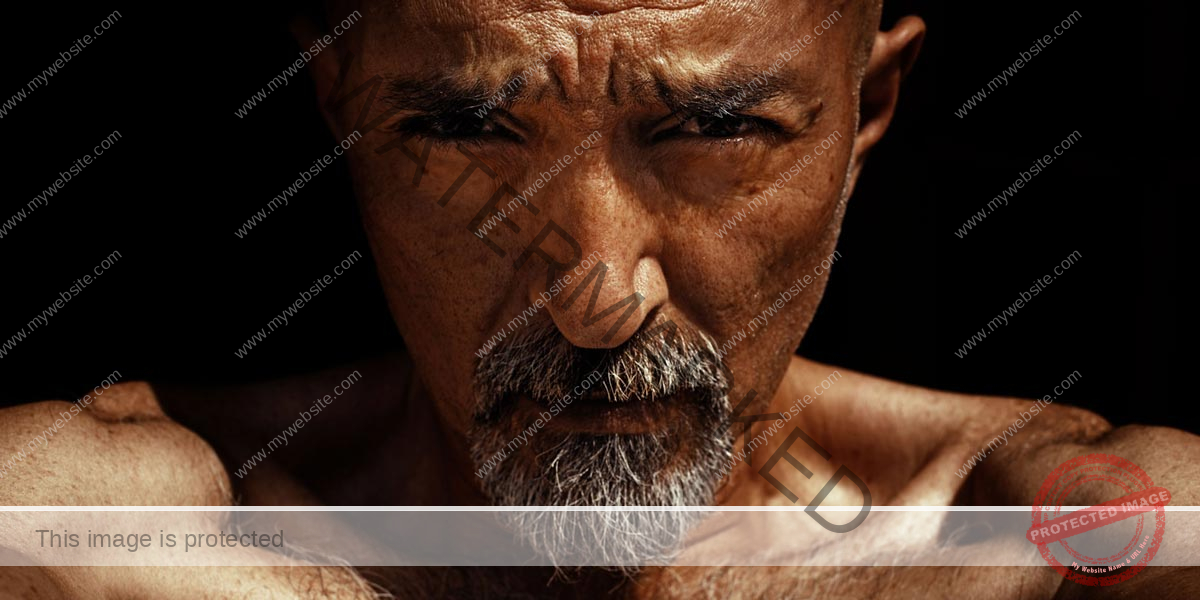 I started in photography when I first attended the Maidstone College of Art and Design in Kent, England, in 1980. I went there as an art student hoping to further study illustration and fine art. What I ended up doing was fall in love with photography. The darkroom and the studio became my home in ways that nothing else had ever managed to do.
Once I had my degree in Photography, Film and TV from the then London College of Printing (now the University of Arts London) in 1985 I worked in tandem with the studios of Avid Images as one of their photographers and the resident darkroom mad scientist. This brought me into the sphere of fashion photography and related commercial work. We as a group also produced large scale conceptual projects, many under my art direction working with our amazing stylist and now famous photographer in her own right, Zanna Wilcox. We won a few awards for these projects and for my darkroom work.
After Avid, I worked in many different ways with the "art" end of photography, getting involved with the Photogallery in Hastings as their darkroom expert and exhibition coordinator (I also did a stint on the Arts Council of Britain, as youth rep for the South of England for Photography). Here I also did workshops for photographers and of course my own projects which were exhibited at the gallery. Later on I was asked to art direct videos and began a few years of working as production designer and art director with three production companies in London, Wicked Films, Propaganda and Limelight.
In 1989 I was invited to design and run a course at the London University of Arts for their Lens Media and Production Design module at BA level. They gave me carte blanche so I put together what appears to have been a very successful course and ran it for the next four years.
In 1993 I left London with the intention of living in Athens, Greece for a while. Once in Athens I started working with both production and advertising companies as an illustrator and set designer and working in parallel with all the major magazines as a photographer covering anything from lifestyle shoots to editorial, fashion and portrait.
In Athens I worked in several capacities only one of which was as a freelance attached photographer to various major lifestyle magazines such as Max, Klik, Flash, 01, Men and others. I also worked with various publishing companies as book jacket designer and illustrator, as well as contributing to various film production and advertising companies as a storyboard artist.
Eventually I left to go to the US for a long road trip in the latter part of '93. I processed and printed my American series at HSV Studios where I was resident photographer and darkroom expert (The series became a book in 2007 entitled "Route '93" published in a high quality limited edition by 3 in a box design associates, where I worked as head of studio and art director).
During the 1994-1999 period I was involved in a number of projects, both photographic and design related. Meanwhile in late '93 while in London, I was asked to assistant direct a film for the BBC. During this shoot I met my wife.
We moved to Greece later in '94 and started to do a series of photographic projects together, involving interesting story concepts and using professional fashion models with the aim ultimately of creating a whole new portfolio. In 2007 I bought my first digital camera, the Nikon D200. It allowed me to start thinking seriously about being a full time photographer again.
In late 2009 I left 3 in a box and became freelance again, admittedly mainly due to the deepening financial crisis in Greece work was thin to non-existent. You can see examples of my work in design here.
In 2011 I travelled to Australia and shot a major project there entitled "SOUTH | An Australian Journal".
Later in 2011 I bought a Nikon D700 full frame camera and this was the last piece that brought together the elements needed to start the WOMAN project.
My main concern is & has been the business of photography since 1980.
No matter what job I am actually involved in my first response to the question "What do you do?", is Photographer.
I have been an independent freelance photographer for most of my adult life…
This is a summary of my work history so far. (There is a full version of the CV available for download here).
Graphic Design & Advertising: art & creative direction, chief graphics, web design, game interface
Anemos Technology, Mallorca, Spain, art director and Web master/designer (2016-to date) https://anemos.co.uk/
phasma2 | photography, photographer, designer (web & print), photo editor, Athens (2010-)
3 in a box design associates, Athens (2002-2006, rejoined in late 2007-2009)
VARIANT Advertising, Athens (2006-2007)
METAL FIN Games, Athens (2000-2002) now renamed icehole©games the projects continue on a freelance basis
CYNAMON Internet Technologies, Athens (2000)
DOG design & production (formerly Kestrel advertising S.A.), Athens (1996-2000)
Photography: studio & natural lighting, darkroom work, computer imaging, digital enhancement
MAX, KLIK & MEN Magazines, Athens, freelance photographer attached, fashion & editorial. (1994-1996)
HSV STUDIOS, Athens, (1994-1995)
SAACHI & SAACHI, London, photographic special effects & services (1988)
AVID IMAGES, London, fashion & advertising photography, studio & darkroom specialist
winner of special printing AD&D Award 1986, Vogue Magazine fashion work (1983-1988)
1980-1996 Personal photography in UK, France, Germany, Switzerland, Italy, Portugal, Spain, Austria, Greece, Mexico & USA.
The US photos were published in a limited edition book in 2007 by 3 in a box design associates, entitled "ROUTE '93".
---
Graphic Design & Illustration: Freelance book & magazine, film & video story boarding / illustration
THE UNIVERSITY OF ATHENS THRACE PROJECT, graphic designer for the entire project
FUN CREATIONS, Athens, greeting card design, pre-press services, art direction
MAX & MEN magazines, Athens, editorial & feature
MM PUBLISHING, Athens, book illustration, especially full colour plates for Great Expectations by Charles Dickens
ORAMA ADVERTISING AGENCY, Athens
BOLD / OGILVY & MATHER, Athens, illustration & story boarding
SPOT THOMPSON / JW THOMPSON GROUP, Athens, story boards, conceptual illustrations, concept development
KOAN PUBLISHING, Athens, book covers & logo design
ZOOBIDON+ / ISTOS INTERNET SERVICES, Athens, logo & company ID
Murals & Iconographic paintings for private commissions, London
BBC PUBLICATIONS, London, language teaching book illustration
GRAPHICS INTERNATIONAL advertising, London, story boards & illustrations
---
Film, T.V. & Theatre:
(1)
set and production design.
(2)
Art direction.
(3)
Photography and graphics
HANDMAID Productions Theatre, Athens (3)
DREAM DIVAS Theatre Co., Athens (3)
SIRENS International Theatre Co., Athens (3)
ARTS COUNCIL OF GREAT BRITAIN, assistant director / production designer on a short film directed by Robin Emilien,
based on the work of London company BLACK MIME THEATRE Co.
PROPAGANDA productions, London (1, 2)
COLD CHISEL productions, London (1, 2)
ROBERT GRANT productions, London (1, 2)
LIMELIGHT productions, London (1, 2)
WICKED FILMS, London (1, 2)
THE KANGAROO CLUB Theatre Co., London costume & stage design for the 1989 production of UBU ROI, by Alfred Jarry
---
Teaching positions
ATHENS MEDIA LAB, lecturer in Adobe Illustrator, graphic design (2003-2005)
HSV STUDIOS, studio, natural lighting & darkroom technique workshops (1994-1995)
LCC UNIVERSITY OF THE ARTS LONDON (formerly LCP & DT) lecturer in B.A. Lens Media & Design Production (1989-1993)
---
Music
Bass guitar, electric double bass, harmonica & recorder player with Athens based four piece BAD MATHEMATICS, (since 2000)
Also visit my personal music works on Soundcloud.
---
Educational background
B.A. (Hons) in Photography, Film & T.V. at the London College of Printing (now The London University of Arts).
Diploma in Photography at the Rochester College of Art & Design.
Fine Art & Photography at the Maidstone College of Art & Design.
Fine Art & History of Art at the Cambridge College of Arts & Technology (now the John Ruskin University).
---
Web Design & Miscellany



Since 2007 I have been involved in web design too, I have designed and built numerous websites for a wide range of clients working mainly in the WordPress environment.
Other work of a visual nature have also occupied my time, such as illustration and logo design, business cards and various other design/visual art related projects.
---
Main Computer Assisted graphics expertise: ADOBE Design packages.